Friday
Guest Pastor Tommy Nelson from Denton Bible Church.  Pastor Nelson will be in Jacksonville next week for the Jacksonville Pastors Conference January 24-27th
Pastor Nelson's books on Amazon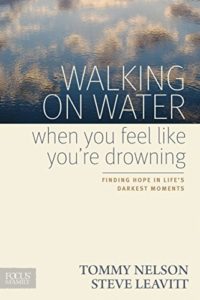 Thursday
David Gray is filling in for Brad today.
Jacksonville Pastors Conference –  January 24-27th
Iron Sharpens Iron Conference –  March 2nd
Two callers today.
Wednesday
SWAT Bible Studies restarted today.
Caller Scott commenting on the Beatles tune 'My Sweet Lord'
Tuesday
If you don't listen to Al Mohler's 'The Briefing' you should check it out.
Terry Nelson will be our guest on Friday
Bible Studies start up again tomorrow with 3 throughout the day.
Monday
Reaffirmation of the 5 cores of SWAT
Reviewing our study of Matthew to this point
What it means to have Saving Faith
Local Bible Studies start back up Wednesday, January 16. Hope to see you there.
Matthew 19:13-30
Jesus Blesses Little Children
13  Then some children were brought to Him so that He might lay His hands on them and pray; and the disciples rebuked them. 14 But Jesus said, " Let the children alone, and do not hinder them from coming to Me; for the kingdom of heaven belongs to such as these." 15 After laying His hands on them, He departed from there.
The Rich Young Ruler
16 And someone came to Him and said, "Teacher, what good thing shall I do that I may obtain eternal life?" 17 And He said to him, "Why are you asking Me about what is good? There is only One who is good; but if you wish to enter into life, keep the commandments." 18 Then he *said to Him, "Which ones?" And Jesus said, "You shall not commit murder; You shall not commit adultery; You shall not steal; You shall not bear false witness; 19 Honor your father and mother; and You shall love your neighbor as yourself." 20 The young man *said to Him, "All these things I have kept; what am I still lacking?" 21 Jesus said to him, "If you wish to be complete, go and sell your possessions and give to the poor, and you will have treasure in heaven; and come, follow Me." 22 But when the young man heard this statement, he went away grieving; for he was one who owned much property.
23 And Jesus said to His disciples, "Truly I say to you, it is hard for a rich man to enter the kingdom of heaven. 24 Again I say to you, it is easier for a camel to go through the eye of a needle, than for a rich man to enter the kingdom of God." 25 When the disciples heard this, they were very astonished and said, "Then who can be saved?" 26 And looking at them Jesus said to them, "With people this is impossible, but with God all things are possible."
The Disciples' Reward
27 Then Peter said to Him, "Behold, we have left everything and followed You; what then will there be for us?" 28 And Jesus said to them, "Truly I say to you, that you who have followed Me, in the regeneration when the Son of Man will sit on His glorious throne, you also shall sit upon twelve thrones, judging the twelve tribes of Israel. 29 And everyone who has left houses or brothers or sisters or father or mother or children or farms for My name's sake, will receive many times as much, and will inherit eternal life. 30 But many who are first will be last; and the last, first.
——————
Bible Studies at the following locations will resume January 16, 2019
SWAT – Spiritual Warriors Advancing Truth
Call us Toll-Free at: +1-844-777-7928
Email Us a Question: ask@swatradio.com
FIND A SWAT MEETING
Woody's Bar-B-Que
226 Solano Rd
Ponte Vedra, FL 10611
Wed. 6:30-7:30 am
Eastside Community Church
13301 Beach Blvd
Jacksonville, FL
Wed. Night 7-8 pm
Salem Centre
7235 Bonneval Rd
Jacksonville, FL
Wed. 12:00-1:00 pm
Jumping Jax House of Food
10131 San Jose Blvd #12
Jacksonville, FL
Thursday 6:30-7:30 am
The Village Inn
900 Ponce De Leon Blvd
St. Augustine, FL
Friday 9:00-10:30 am