Friday, April 9, 2021
David Gray NTP in for Doug today joins Taylor to about the news of the day.

Birthday Golf
Time limit for sitting in a restaurant
Mask shaming
Caller Justine about COVID symptoms she had and the need for a vaccine.
Experts over Truth?
Thursday, April 8, 2021
Dallas Jenkins returns to chat with Doug about the TV series "The Chosen".

Son of Jerry Jenkins, co-author of the Left Behind series.
Pay-it-Forward concept
Season 1 is available to see as well.
They post daily videos of behind the scenes
The Chosen novel written by Jerry B. Jenkins is also available.
Wednesday, April 7, 2021
SWAT Day. Great turnouts and great fellowship
Enemy fire around us.
'Like that Sunday school teacher but…'
The Chosen app is doing well
Dallas Jenkins will be Doug's guest tomorrow
Rak Chazak Amats – Be Strong and Courageous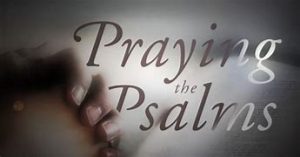 Praying the Psalms
Tuesday, April 6, 2021
If you'd like to join the Zoom SWAT Meeting send an email to Doug@SWATRadio.com
Organic Secularization
Gallop poll on church attendance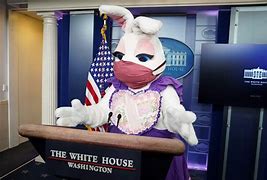 No mention of Jesus but the Easter Bunny was there
Satan as the antihero
Recapping of Acts 4
Peter and John told to stop talking of Jesus
Caller Carol from Jacksonville with a thank you.
Monday, April 5, 2021
Season 2 of the Chosen aired last night
David French on Kanakuk Camps. Timely article or hit piece?
Painful David Platt video
Persecution in China and other places in the world.
Continuing in Acts 4
——————
Acts 4:13-31 (ESV)
13 Now when they saw the boldness of Peter and John, and perceived that they were uneducated, common men, they were astonished. And they recognized that they had been with Jesus. 14 But seeing the man who was healed standing beside them, they had nothing to say in opposition. 15 But when they had commanded them to leave the council, they conferred with one another, 16 saying, "What shall we do with these men? For that a notable sign has been performed through them is evident to all the inhabitants of Jerusalem, and we cannot deny it. 17 But in order that it may spread no further among the people, let us warn them to speak no more to anyone in this name." 18 So they called them and charged them not to speak or teach at all in the name of Jesus. 19 But Peter and John answered them, "Whether it is right in the sight of God to listen to you rather than to God, you must judge, 20 for we cannot but speak of what we have seen and heard." 21 And when they had further threatened them, they let them go, finding no way to punish them, because of the people, for all were praising God for what had happened. 22 For the man on whom this sign of healing was performed was more than forty years old.
The Believers Pray for Boldness
23 When they were released, they went to their friends and reported what the chief priests and the elders had said to them. 24 And when they heard it, they lifted their voices together to God and said, "Sovereign Lord, who made the heaven and the earth and the sea and everything in them, 25 who through the mouth of our father David, your servant, said by the Holy Spirit,
"'Why did the Gentiles rage,
and the peoples plot in vain?
26 The kings of the earth set themselves,
and the rulers were gathered together,
against the Lord and against his Anointed'—
27 for truly in this city there were gathered together against your holy servant Jesus, whom you anointed, both Herod and Pontius Pilate, along with the Gentiles and the peoples of Israel, 28 to do whatever your hand and your plan had predestined to take place. 29 And now, Lord, look upon their threats and grant to your servants to continue to speak your word with all boldness, 30 while you stretch out your hand to heal, and signs and wonders are performed through the name of your holy servant Jesus." 31 And when they had prayed, the place in which they were gathered together was shaken, and they were all filled with the Holy Spirit and continued to speak the word of God with boldness.
——————
5 Core Values of SWAT
1. God's Word
2. Prayer
3. Evangelism
4. Discipleship
5. Community
——————
SWAT – Spiritual Warriors Advancing Truth
Call us Toll-Free at: +1-844-777-7928
Email Us a Question: ask@swatradio.com
FIND A SWAT MEETING
Woody's Bar-B-Que
226 Solano Rd
Ponte Vedra, FL 10611
Wed. 6:30-7:30 am
IHOP
3250 Hodges Blvd
Jacksonville, FL 32224
Wed. Night 7-8 pm
Salem Centre
7235 Bonneval Rd
Jacksonville, FL
Wed. 12:00-1:00 pm
Jumping Jax House of Food
10131 San Jose Blvd #12
Jacksonville, FL
Thursday 6:30-7:30 am
The Village Inn
900 Ponce De Leon Blvd
St. Augustine, FL
Friday 9:00-10:30 am
Woodmen Valley Chapel – Woodmen Heights Campus
8292 Woodman Valley View
Colorado Springs CO 80908
Thursdays 8-9:15 pm